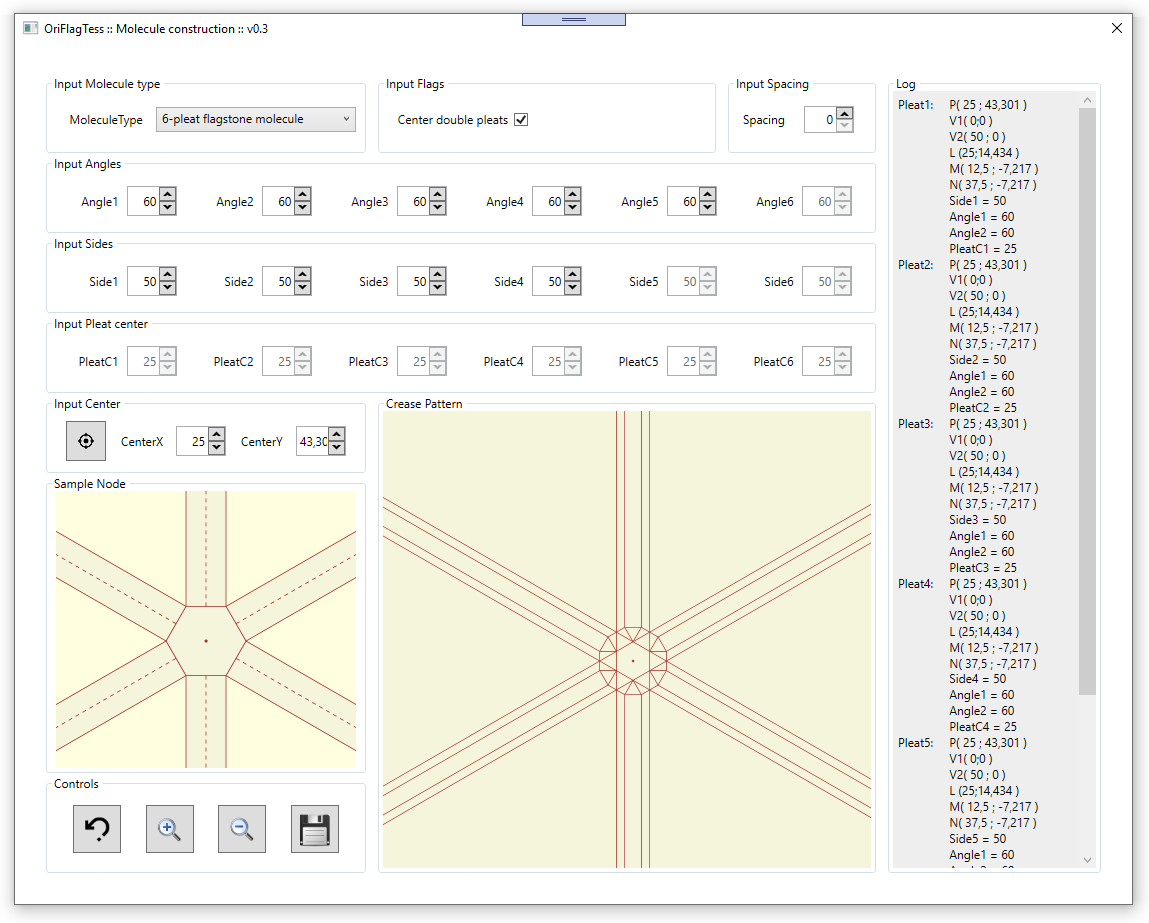 In a previous article on this blog have been showed two methods, one geometric and one analitical, for molecule construction in flagstone tessellations.
More in detail, the geometric method can be easily used in a vector graphic software (such as Inkscape) in order to design a flagstone molecule with assigned shape and dimensions.
However, if we want to design a full flagstone tessellation, made up, for instance, of several different flagstone molecules, then the use of the method may became time-consuming, as a consequence of the increasing number of steps needed to complete each molecule.
Hence the need for a tool able to automatize these steps and to directly provide the final crease pattern of the desired molecule.
That is, the OriFlagTess software.